FOR IMMEDIATE RELEASE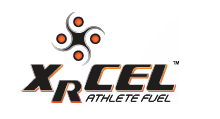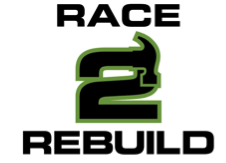 XRCEL® to Power Race2Rebuild in 2016
Cutting-Edge Sports Performance Fuel to Sponsor Race2Rebuild's Disaster Recovery Programs
Charleston, SC (November 16, 2015) – New World Consumer Products, LLC, a division of New World Pharmaceuticals, is pleased to announce its sponsorship of Race2Rebuild, the endurance sports program supporting disaster recovery. Race2Rebuild and its athletes will be fueled by XRCEL Athlete Fuel, a cutting-edge sports performance fuel based on New World Pharmaceuticals' patented formulation technology, for the balance of the 2015 season and through 2016.
"We are truly grateful for the support of XRCEL as we race hard into our next season of rebuilding communities, homes and lives through racing," said Race2Rebuild President Sarah Hartmann. "Our athletes and volunteers require sustained energy. XRCEL is going to help us get the job done."
"We are extremely pleased to be working with Race2Rebuild," said Fred Sexton, President and Founder of New World Consumer Products. "Sarah Hartmann and her team have created a very special and very effective organization. She has tapped in to the hearts of competitive athletes and harnessed their energy to help rebuild communities impacted by natural disaster. XRCEL Athlete Fuel will play a key role so that the Race2Rebuild team will have the energy to power through on race day and during the long and exhausting rebuild projects. We believe Race2Rebuild embodies the essence of XRCEL… being able to do more. We are excited to be able to promote Race2Rebuild and all that they stand for. "
Now entering into its fourth season, Race2Rebuild athletes and volunteers will continue to race around the world in support of the organization's disaster recovery programs. This will include a weekend of racing and rebuilding in XRCEL's home state of South Carolina, supporting continued recovery from the flooding of 2015, continued rebuilding from Superstorm Sandy in New York and New Jersey and more.
"Race2Rebuild has created a culture where their athletes strive to race with a purpose, which makes them a perfect fit for the XRCEL family," said Laura DeMeo, XRCEL's Business Development Manager. "At XRCEL, our purpose is to provide our athletes with the most optimal and effective sports nutrition supplement during training and competition. Race2Rebuild has a growing team of endurance athletes of all levels, including a number of professional triathletes. We are beyond excited to share XRCEL's cutting edge extended release technology with the R2R athletes and help improve their racing performances."
To join the Race2Rebuild team as an athlete or volunteer, or to pledge your support of their disaster recovery programs, visit www.race2rebuild.org.
###
About Race2Rebuild
Race2Rebuild creates tangible change to our communities following natural disasters by supporting and participating in rebuilding projects and bringing families home. Founded in the aftermath of Hurricane Sandy, Race2Rebuild's national team of volunteer athletes raise critical private funds and provide hands-on home building to support projects across the country. Race2Rebuild serves as an important frontline advocate to its national rebuilding partners and an essential link to the families whose homes it helps to rebuild. We believe in safe, strong, healthy communities for all. Follow us on Facebook, Twitter and Instagram and visit us at www.race2rebuild.org. Race hard. Race with resolve. Race2Rebuild.
About XRCEL® Athlete Fuel
XRCEL Athlete Fuel is a revolutionary extended release carbohydrate supplement formulated with patented pH and temperature responsive micro-gel technology developed by New World Pharmaceuticals, LLC.  XRCEL is a caffeine and banned substance free supplement designed to provide athletes with extended release muscle and brain fuel so that they may get the most out of their training and competitions.
About New World Consumer Products, LLC
New World Consumer Products is bringing the science of human nutrition and carbohydrate metabolism to high performance athletes with an emerging portfolio of patented products and technologies. Our flagship product, XRCEL ®, is a scientifically advanced sports performance fuel based on patented formulation technology developed by New World Pharmaceuticals, LLC.
With strong investment in the science of performance-based nutrition, guided by a leadership team of executives and university scientists with extensive operating and board-level experience in the pharmaceutical and consumer goods industries, New World Consumer Products will continue to develop breakthrough products that improve performance and endurance for work, play and sport.
The company's corporate headquarters are located in historic Charleston, South Carolina. To learn more, please visit http://www.NewWorldConsumerProducts.com.
About New World Pharmaceuticals, LLC
Founded in 2007, New World Pharmaceuticals, LLC is a privately held specialty pharmaceutical company engaged in the research and development of innovative drug delivery systems that remove or mitigate constraints to taking medications and supplements. The company is specifically focused on the development of oral and intradermal controlled release technologies.
New World Pharmaceuticals has developed and patented temperature and pH responsive micro-gel technology that increases and sustains the oral bioavailability of carbohydrates and certain other BCS Class I, II & III drugs. The company is also developing and has patented novel intelligent intradermal delivery technology for use with both small and large molecules.
New World Pharmaceuticals is based in Charleston, South Carolina. For more information, please visit http://www.NewWorldPharma.com.
For More Information
Media Inquiries:
Lisa Sexton
843.737.6192 Ext 104