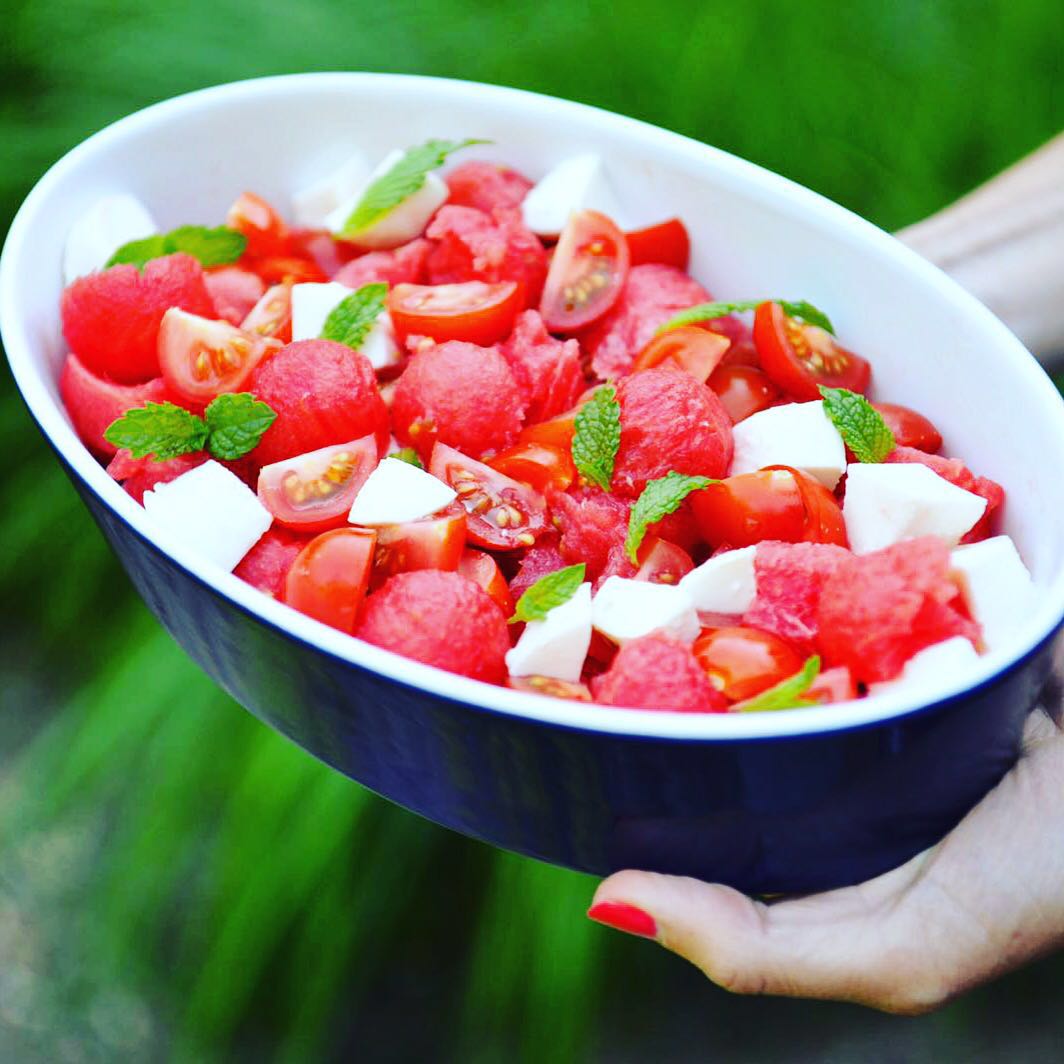 20 Jun

Healthy Summer Recovery Meals

I know I've fueled properly for a long training session when I finish refreshed, and not famished. I'll admit, there are times when I return home from a workout and eat everything not nailed down (healthy or not). But when I nail my nutrition plan (read about how to do that here)  I feel energetic enough to prepare a much more sensible (and nutritious!) recovery meal.

Here's one of my favorite recovery meal menus:

Watermelon and Mozzerella Salad (see recipe below)

Watermelon and Buffalo Mozzarella Salad with Basil and Mint

Serves: 6 as a side dish 

Time: 20 minutes

6 mounded cups of ½-inch watermelon cubes

1 pint (about 2 cups) cherry or grape tomatoes, halved

2 balls buffalo mozzarella, cut into ½-inch cubes

20 large basil leaves

15 large mint leaves

2 tablespoons balsamic vinegar

1 tablespoon olive oil

1 teaspoon fine sea salt

4 or 5 grinds black pepper

Place the chopped watermelon, tomatoes, and buffalo mozzarella in a large serving bowl. Tear the basil and mint leaves into bite-size pieces (If you are using twice as many small leaves instead, keep the whole) and add them to the bowl. Drizzle on the balsamic vinegar and olive oil. Add the sea salt and freshly ground black pepper. Toss a few times with your hands. Eat immediately.