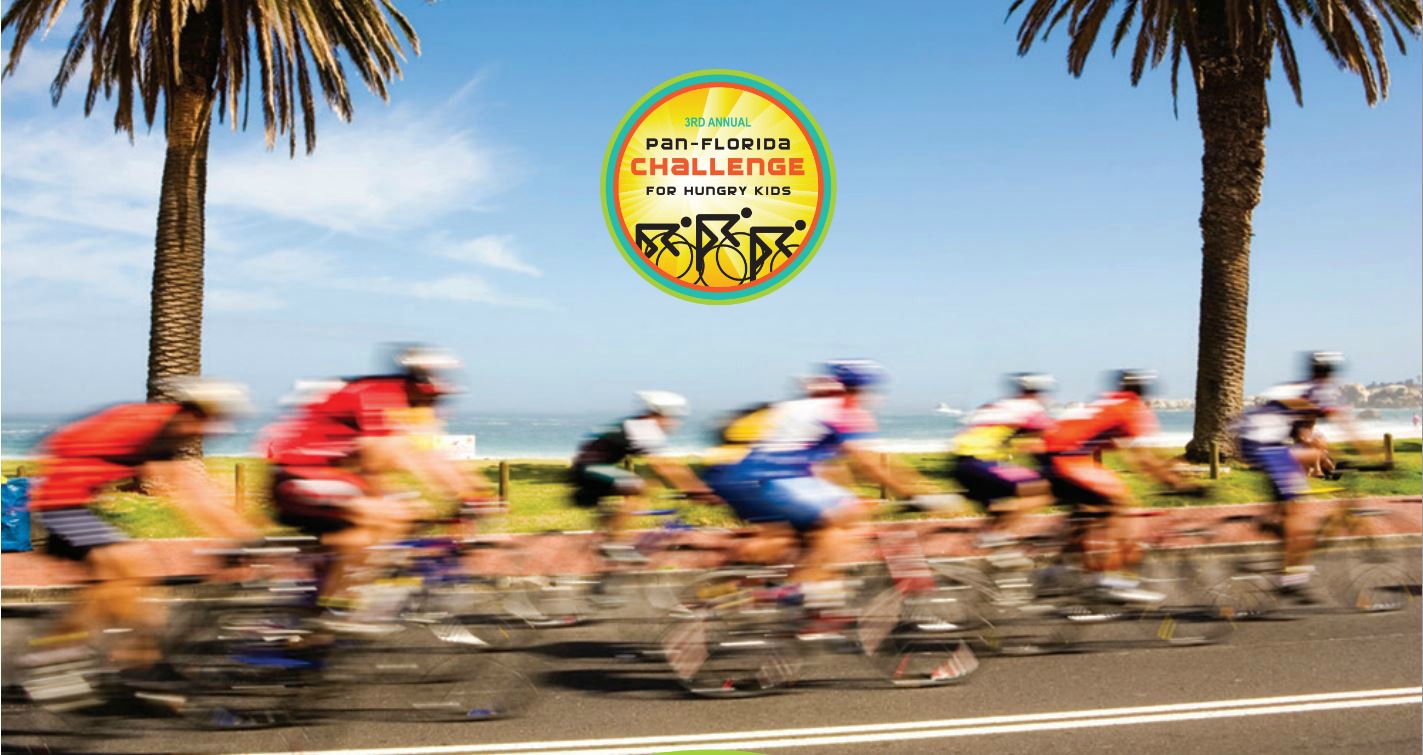 19 Feb

Pan Florida Challenge: Pedaling With A Purpose

On any given weekend, there are numerous bike rides cyclists can sign up for and enjoy a fun ride with friends. However, there's only one bike ride that challenges their riders to a two-day, 160 mile ride from Naples to Palm Beach, Florida, while raising awareness and money to help feed hungry kids. The XRCEL family not only loves fueling athletes to help reach their athletic goals, but we are always proud to sponsor an event that gives back to others.

The Pan Florida Challenge  is in its third year of bringing hundreds of riders together for a unique cycling experience. Each rider graciously raises a minimum of $1500 through a PFC-guided fundraising website, making it easy to spread the word that the kids of Florida and Haiti need help in finding their next meal. The genuine care that the staff and riders who participate in the PFC shines through as they work together to reach, and surpass, their fundraising goals. There's even a little friendly competition added for the riders as there are prizes and special recognition given to those who raise the most amounts of money.

The weekend-long journey is fully-supported as we want the riders to be successful as they set their goals in challenging themselves to ride across the Sunshine State. XRCEL delivers immediate and extended release fuel through glucose-loaded micro-gels, which will help the riders stay physically and mentally strong during every mile.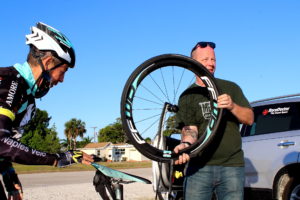 If you do end up hitting a bump in the road, there is no need to worry! The PFC SAG Chief and Leader of the PFC Operations Caravan is John Columbus, who brings 20 years of experience and expertise to the road. Not only does he own and operate Race Doctor Pro Cycling Service  but he currently acts as the head mechanic for a men's professional cycling team. John's team of mechanics are all certified by USA Cycling and the UCI. so you and your bike are in good hands!
The Pan Florida Challenge   staff spends hundreds of hours to make sure that this ride is fun, safe, and well-organized so that riders of all experience levels can get what they want out of it. To make sure the ride logistics are top notch, PFC is being directed by a professional triathlon multi-sport company, REV3.  This company has a wealth of experience when it comes to making race day go off without a hitch. Their friendly, hard working crew knows how to put on a race and will be there to make sure every mile of the PFC is loaded with fun and ease. Whether you are riding to chat with new friends, get in miles as a training ride, or test your speed and strength for an upcoming triathlon event, the PFC is a perfect fit for you.
Riders will start their day in Naples and ride to their nighttime accommodations at the Roland Martin Marina where riders will enjoy dinner by a lake. The next morning you will wake up to a scenic sunrise and hot breakfast before hitting the road for day 2 as the journey to Palm Beach continues.
Before you celebrate at the exciting finish line, you will have the chance to enjoy riding with an actual professional women's cycling team. The ladies of the Stradalli Cycles/ Papa John's Elite Women's race team will be hitting the PFC pavement for the entire 160 miles and put the pedal to the metal. It's not every day that you can test your riding skills and strength against some of the best, pro female cyclists in the sport. With XRCEL as the official course sponsor, you will have plenty of Athlete Fuel as you try to keep up with these speedy ladies. We're thinking you might even have some serious bragging rights when all's said and done!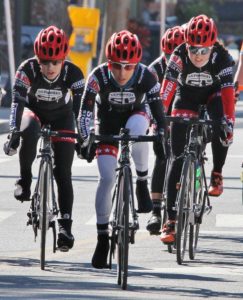 Thanks to our race day ride director, Tish Kelly, the PFC was able to sign the professional team on to joining us in this amazing journey. Tish's daughter, Madison, is one of the pro riders, which comes as no surprise since Tish is quite the accomplished cyclist. She has been racing for the last 6 years and, in 2015, finished as the #1 female cat 3 crit racer where she races women half her age. Tish loves the fact that riding keeps her in shape and has a huge, social culture attached to it. Thanks to the support of her husband, Tish and her daughter drove about 8,000 miles around the country last year so that she and her daughter could competitively race. Her daughter's talent was quickly apparent and she went from novice to pro in no time.
To help nurture her daughter's new found love and gift, Tish created the Stradalli Cycles/ Papa John's Elite Women's race team to help empower women and promote women's cycling around the country. The five, extraordinary women who make up the team are not just top-notch cyclists, but also bursting with character and passion for each other, and their sport. Tish knew it was a no-brainer to get these talented ladies out on the PFC  course to help end childhood hunger while getting in a solid training ride before their next competition.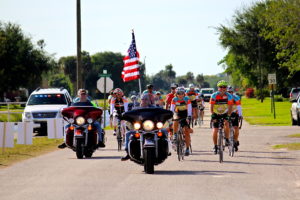 XRCEL is thrilled to be sponsoring all of the riders who will participate in the PFC on March 12-13. No matter what your personal PFC goal may be, XRCEL Athlete Fuel will help you ride fueled and push as hard as you want to go until you hit the finish line. We are proud to sponsor an event that looks to help feed hungry kids and make the lives of others better. Thank you PFC organizers, volunteers, and riders for taking this journey with us!
Don't miss out on this amazing journey and register today! There is still room for you, your family and friends, and anyone who wants to ride with a purpose!