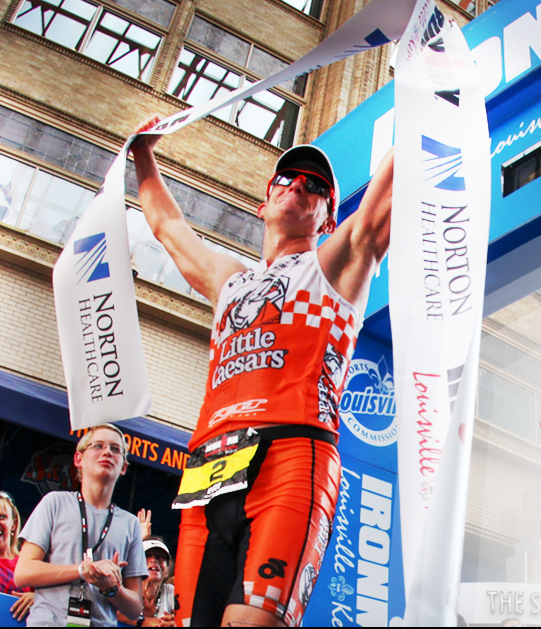 01 Jan

Patrick Evoe's Year in Review

 

    It's New Year's Eve and I have a moment to reflect on this last year of racing so I wanted to share. I consider this year a success on several levels. I only raced six times, which is pretty low for me. I usually like to get in at least seven races each year between half and full Ironman distances, but unforeseen circumstances usually force me to alter my race plan each season. The high point of the season was that out of the six races, I finished with one second place and two third place finishes. So I had podiums in 50% of my races. I'm satisfied with that statistic. Here are my results:
Ironman Japan – 2nd
 Ironman Taiwan – 3rd
Challenge Ixtapa – 3rd
Ironman 70.3 San Juan – 9th
Ironman 70.3 Los Cabos – 10th
Ironman Coeur d'Alene – 11th
     Besides the 50% podium finish rate, the other pleasing aspect of my results was that my non-podium races were 9th, 10th, and 11th. I know that not every race is going to be top-notch, but this year I decided that I wanted to handle the days where I wasn't "on" in a better way and not give up, not drop out, and keep digging, even if I wasn't in the prize money. In past years, I've dropped out or walked in races when times got tough and I was out of any good contention. This year, I decided that unless my health was at risk (injury), then dropping out wasn't an option. I was very happy that I was able to keep myself in the race mentally even when I wasn't having a great day. Too many pro triathletes just drop out of races when things aren't going perfectly.
     I started the year off at Ironman 70.3 San Juan. I'd had a great winter of training. I stayed motivated with the cold winter training in Boulder. I suffered well through all of the indoor trainer and treadmill hours. I smashed out a great winter training camp in Kona in February. I came into my first race at San Juan pretty fit for an early season race in March. I'd raced San Juan in the past, but had run off-course (only time in my career) which added 6 minutes to my run time. This time I was ready for a strong race. I had an okay swim, but then had a great bike, the second fastest of the whole race. I took myself from way out of contention starting the bike, to starting the run in 3rd place. Then I faded hard on the run to finish 9th. This was a race where when I fell apart on the run, I wanted to walk and quit, but I just stuck with it and finished out the day. I was happy with my bike and happy that I didn't give up on the run.
     A month later I went to Taiwan for my first "A" race and first full Ironman of the year. I knew I was fit and ready for this race. It was another hot and tropical race early in the year when we still have snow in Boulder. For the last few weeks before the race, even if the weather was fine for outdoor training, I ran on the treadmill in running tights and two long sleeve heavy tops and was riding the trainer with a fleece top as well as a heater and humidifier blasting on me. Even though I couldn't get into tropical weather to prepare, I used these sessions to get my sweat rates up and tricked my body to respond with increasing its blood plasma levels which is one of the most important aspects of heat acclimation. In Taiwan, I had a terrible swim, but then biked well on a challenging and technical bike course. I was able to bike my way into about 5th or 6th place. On the three loop run, I decided to play my cards on the first two loops. I took it out hard for the first 17 miles. I was able to run myself into 3rd place. On the final lap, I was hurting and went into survival mode and just hung on for dear life. I was very happy to finish in 3rd place with my first podium of the year.
     My race plan had been to race Ironman 70.3 Raleigh in May and then Challenge Atlantic City in June. Then in May, Challenge pulled the professional prize money from the race, so I was forced to change my race schedule to Ironman Coeur d'Alene on the same date. Because this new race would be a much tougher and deeper male professional field, my coach and I decided I should skip the 70.3 race in Raleigh to go all-in on Coeur d'Alene. Hindsight, this wasn't the best move. I did a huge training block in May and June, which left me over-trained and exhausted for Ironman Coeur d'Alene.
     Coeur d'Alene was interesting. The weather that day brought the hottest day ever recorded in the city of Coeur d'Alene, Idaho. The temperatures topped out at 105 degrees F. With the combination of me being exhausted and the hot temps, I knew I was in for a tough day. Two days before the race, I struggled to run 2 min/mile slower than my planned race pace. This was going to be ugly. My coach and I talked through a race strategy that was basically to race very conservative. With the tough conditions, we suspected many guys would over-cook themselves and drop out, which did happen. If I raced well under my normal effort levels maybe I could sneak into an okay placement. I came out of the water way back in maybe 20th place. I biked myself into maybe 13th or 14th place. Since prize money went 10 places deep, then I just had to pass a few guys to get into the money. I was able to pass a couple guys and I kept the pace relaxed in the heat. At around mile 22 or 23 I realized I was in 11th place and there was no way I'd catch 10th place to make a paycheck. I just hung on for 11th place. I was disappointed with the placement, but happy I was able to make the most out of a tough day where I knew my body wasn't ready to race.
     I bounced back from that race and my coach and I focused me on my second "A" race for the year, Ironman Japan. I was excited for this race because it was a new race and location for me to visit. Also the course suited me well with the hardest bike course on the Ironman circuit and a daunting run course to boot. I thrive on tough courses. I trained a lot in the mountains to prepare for the copious amounts of climbing on the bike and run courses. In Japan, I got out of the swim in about 7th or 8th place. I biked strong, but kept it controlled because I knew how hard it was. I came off the bike in 3rd place. I decided on the run to play my hand and give everything I have early. I'd gotten off the bike in 3rd place, about 9 minutes behind the leader. I ran into 2nd place by about mile 5 or 6. I dropped the hammer and by mile 8, had cut the leader's advantage to only 3 minutes. I'd taken 6 minutes out of him in 8 miles! I really started hurting. It was a long 10 mile point-to-point stretch before I'd see the leader again at mile 18. There, his lead was down to 90 seconds. I hit that point and my body started really aching and slowed down. I lost all of my steam. I slowed way down and never caught him. I was happy finishing in 2nd place. What I didn't tell anyone before that race was that the day I flew to Japan, 7 days before the race, on my last run, I pulled my calf. I could barely walk for a couple of days. I didn't run at all the week before the race. I wasn't sure I'd be able to even start the race. I jogged 10 minutes the day before the race after 6 days off of running. The calf felt okay, so I decided to race. I ended up with the fastest run split of the whole race. That taught me that it's not about your training race week. What you do in those last several days doesn't matter. You're not going to gain anything and you won't lose anything, so rest is your biggest ally.
     10 days after Ironman Japan, my wife gave birth to our first child on September 3rd. We planned on this being a break and some down time. I took a couple weeks easy/off to enjoy the event and be a new family. It was also at this time, I decided to change coaches. My previous coach was great and I really enjoyed working with him, but I felt like I needed a change and a new set of eyes on me and my training. My wife, coach, and I decided that I would keep racing after the baby, but only race a couple half-Ironman races rather than any full-Ironmans for the rest of the year. This means my training wouldn't be as huge and I could maybe survive some okay training on the lack of sleep that all new parents experience. After my couple week break, we knew I'd lost some momentum and fitness. Couple that with no sleep and we knew that any training would be a challenge.
     We decided I'd race Ironman 70.3 Los Cabos at the end of October, then two weeks later race the half-ironman distance race at Challenge Ixtapa in Mexico. I got in whatever training I could endure with the new baby. I'll be honest, in those first 6 week, most days I had more hours of training than hours of sleep. It was tough. But it forced me to relax and have low expectations going into the two races. Ironman 70.3 Los Cabos went well. I came off the bike in about 10th place and was running great for the first 6 miles. I'd moved into 8th place at one point and was picking up more ground. Then I completely blew up and in the last 6 miles drifted back to 10th place. Looking back, it wasn't where I wanted to finish, but I was happy that I could have an okay race considering the new baby. Two weeks later I went to Ixtapa. There it was really hot and humid. Another "conditions" race. There, I finished in 3rd place, not because I was really fast, rather, I just hung tough and most of the guys faded. I had a good swim, solid bike, and didn't run fast, but because it was so nasty-hot, I just ran steady. I came off the bike in 4th place and ran into 3rd. Again, knowing how crazy my home life had been with the new baby, I was very happy with this result.
    Looking back, I'm very satisfied with my year. I had some good races, I handled the bad races better than I've ever done. I adapted well to the new baby at home. I made the coaching change when I felt the time was right and appropriate. So to finish the year with 2nd, 3rd, 3rd, 9th, 10th, and 11th at full and half Ironmans was a good year. I took my down time at the beginning and middle of November. The month of December was back to training, not super hard, but training to get the fitness level so that after New Years, I'd be fit enough to start training. I call it training to train. So now I'm in a great place to move into 2016 and start turning the screws. Here's to a great 2015 and an even better 2016.
Patrick Evoe – December 31, 2015