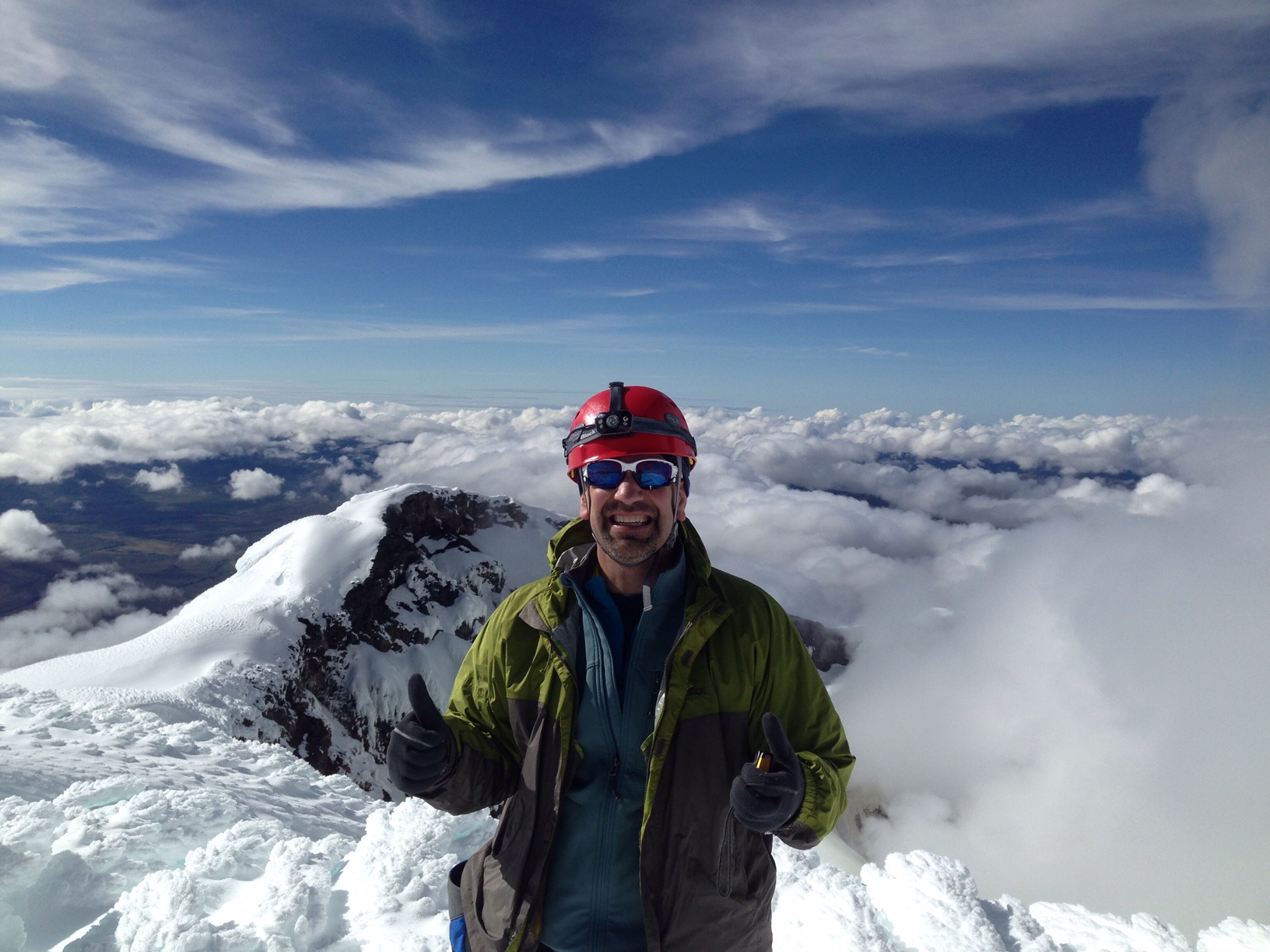 20 Jan

READY, SET, GOALS 2016!

Why is it important to set and achieve goals?

For each person the answer will be different. Maybe you've come to an unexpected point in your personal life or career that you've realized that things need to change and take a new direction. Maybe you've gotten where you have without much conscious goal setting, but 
now you need a fresh perspective and new direction. Maybe you need to raise your awareness and take charge, because where you've come in this journey hasn't completely satisfied you. You're not unhappy per se but you don't necessarily wake up each day filled with joy, excitement, passion or anticipation of what the day will bring. You feel at loose ends. You have a ho-hum feeling. You're not fully engaged in your life, family, career or friendships. Maybe you're bored and feel stuck. You don't know how to take it to the next level. You don't know how to put yourself on a path toward something you want to do or have always dreamed of doing and never accomplished.

Goal setting is one of the most important things a person can do to live a fully realized life. The mere act of setting a goal has been shown to increase performance by more than 25 percent. So if you intend to accomplish anything, you will increase your chances of success through the mere act of setting a goal.

SET DEADLINES FOR YOUR DREAM GOALS

Setting deadlines is one of the most important "actions" you'll do in your initial goal-setting activities. In a real sense, a goal has a concrete and doable endpoint. You can also look at it like this: a dream is a goal with a deadline. Always remember, 
a dream goal is something attainable and something that can be put into action by doing two important things: lining up consistent smaller actions/goals with dates, deadlines or endpoints. Whether your dream goal is big (to become financially independent) or small (to travel to Europe), the key to success will involve your ability to consistently take action and don't leave an open-ended deadline, which is critical. Why? Because you can procrastinate, allow distractions, and keep saying "someday" until someday never comes.

Goal Success Formula

Discipline + Hard Work + Time Management = Goal Achievement

While many of you may innately apply the goals formula, why have you not always achieved every goal you set out to realize? The answer is because you did not consciously resolve to apply this formula. How so? If so many of us innately achieve rites of passage without applying the formula.

WRITE SERIOUS GOALS

The two acronyms that we use with our Chief Goals Officer (chiefgoalsofficer.com/workshops) students are RACE and TRAIN. These acronyms stand for the following: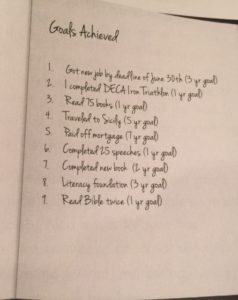 R – Realistic
 A – Aggressive C – Calendar E – Everyday
T – Timeline R – Review A – Adjust I–"I will" N – Now
So let's specifically break down each word and how it applies:
RACE
Realistic – Your goals need to be realistic – and that's so important. How many people have you met who have lofty goals that are beyond their capabilities or circumstances? For example, it's probably not realistic for an individual who is a marathon runner (long distance) to become a 100-meter world record holder. It doesn't fit or make sense. So choose "realistic" goals that make sense for you and that you can realistically achieve. If you make unrealistic goals chances of success greatly diminish along with an increase in disappointment, which is demoralizing and can cause you to quit.
Aggressive – You want to make sure that you challenge yourself and set goals that will "stretch" you in whatever aspect the goal is in your life. Don't set goals that are too easy to complete within a short timeframe. Embrace the challenge! Go for your "realistic" big goals.
Consider adding one "Failure Risk" goal – This is a big stretch goal with a significant chance of failure.  
Calendar – Convert your "dreams" to actual goals by putting a specific date on the goal when you write it down. For example: I will complete a public speaking course for self-improvement by Oct. 15, 2016. The calendar builds a timeline on all the specific goals.
Everyday – Follow the important rules of goal setting,
Writing them
Reading them
Speaking them out-loud every day
Evening quick review to reinforce your goals in your subconscious.
Don't give up and keep it up. You might accidentally miss a day (life is life), but over time if you consistently apply these techniques, it will come naturally to you, and when you miss a day, you will actually feel uncomfortable about it.
TRAIN
Timeline – Without a timeline of the action items necessary to complete the goal, accomplishment and implementation will not occur. Again, don't micromanage 
it, but when writing the goals every day, consider building in a few specific steps into short timelines that need to be accomplished to get to your main goal achievement.
Review – Every month, it's important to go back through your journal and see how your goals have changed slightly and to see what other items you have accomplished. It's a snapshot review to make tweaks and changes if necessary to keep you focused on the mission of goal achievement.
Adjust – Goals will need to be adjusted and you need to be flexible. Many times goal setting will open up new opportunities that you will target and come back
to some of your longer-term goals over time. If you start to have more goals move toward one category for example – career goals are now encompassing too much time and reducing the opportunity for another important area in your life, such as building lasting relationships with people, then it's time to adjust.
I will – Write, speak and review your goals with the mindset of stating it in terms of "I will achieve" or in past tense such as "I have achieved" (even before achieving the goal), as it builds a positive reinforcing statement in your mind. Go into the goal with a vision that you have already achieved it (of course, taking all five senses into account will make it a vivid picture).
Now – Always think in terms of starting NOW. Don't wait and put off till another date. We all are busy, and if you want to transform your life you need to start every day for 30 days to build it into your daily routine. Turn off the TV or stop any other distracting habits and schedule 10 minutes to do your goal-setting activities then add these tasks to your calendar every day.
Accountability and Journaling – Simple Action Steps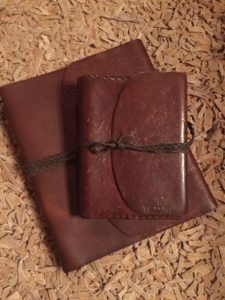 Set your goal
Announce your goal to your inner circle of support
 and make it public
Ask them to hold you accountable
Establish a simple system to track it
Set your mindset toward the phrase "failure is not an option"
Realize the power of writing things down. When we write things down our brains create images and memories. The act of writing also reinforces your goals and keeps your focus. In my opinion, and for these reasons, goal journaling is probably the most important item in this process.
I recommend you use a good, old-fashioned journal consisting of paper (not digital) and write down (not type) every day your top goals. The physical act of writing will help you clarify your goals and enable you to remember them better as you continually move toward goal achievement. Studies have shown positive effects of writing that help people learn easier, which can reinforce your goals and help you achieve them. Handwriting is good for your brain. Idea comprehension increases when you write down goals.
Goal Life Categories to Consider in Your Journal:
Education and Personal Development – reading goal
Charity
Spiritual
Health, Nutrition and Fitness
Career Advancement
Business
Family
Travel and Personal Hobbies • Relationship Building
Financial
Time Management and Organization
Legacy Plan (What You Leave Behind)
35 Books to Consider Adding to Your Reading List – Fiction and Non-Fiction
How to Win Friends and Influence People, Dale Carnegie
The Richest Man in Babylon, George S. Clason
Think and Grow Rich, Napoleon Hill
Seasons of Life, James Rohn
Crush It! Gary Vaynerchuk
Walden, Henry David Thoreau (anything by Thoreau)
The Bible
John Adams, David McCullough
Benjamin Franklin: An American Life, Walter Isaacson
George Washington's Leadership Lessons James C. Rees and Stephen Spignesi
Rework, Jason Fried, David Heinemeier Hansson
21 Irrefutable Laws of Leadership, John C. Maxwell
Little Red Book of Selling, Jeffrey Gitomer
Leaving Microsoft To Change The World: An Entrepreneur's Odyssey, John Wood
Power of Positive Thinking, Norman Vincent Peale
Enchantment, Guy Kawasaki
Linchpin, Seth Godin
The Dragonfly Effect, Jennifer Aaker, Andy Smith, Carlye Adler, Chip Heath, Dan Ariely
Small Giants: Companies That Chose to Be Great Instead of Big, Bo Burlingham
Atlas Shrugged, Ayn Rand
Man's Search For Meaning, Viktor E. Frankl
As a Man Thinketh, James Allen
How To Stop Worrying and Start Living, Dale Carnegie
The Seven Habits of Highly Effective People, Stephen R. Covey
Tribes,
We Need You To Lead Us, Seth Godin
Thinkertoys, Michael Michalko
Swim With The Sharks Without Being Eaten Alive, Harvey Mackay
Churchill "A Life", Martin Gilbert
Giving 2.0: Transform Your Giving and Our World, Laura Arrillaga-Andreessen
Let My People Go Surfing, Yvon Chouinard
The Life Changing Magic of Tidying Up, Marie Kondo
Life Is Good, Bert and John Jacobs
Team of Rivals, Doris Kearns Goodwin
The Old Man and the Sea, Ernest Hemingway
Reach For The Skies, Richard Branson
ALWAYS BE THINKING WITH GOALS
You have 86,400 seconds in your day. How much of the day do you think about your life goals and do something within 30 minutes every day? Attitude and habits are crucial for achieving some great goals. Another key item is to focus on the present, do what you can today, and don't worry about tomorrow.
You've heard the cliché, "It's the little things that sometimes make you happy." In the goal-setting world, always be open to celebrate all goals achieved both big and small. Whether your goal happened flawlessly or you worked hard to make it happen, stop and smell those proverbial "successes". Take it in and recognize your accomplishment. Enjoy and savor your success. When we fail to recognize our accomplishments, it's like pouring water into wine – it dilutes its importance, value and power over our lives.
Wishing you great success with your 2016 Goals!
"It is not the mountain we conquer but ourselves." – Edmund Hillary
Who is Wayne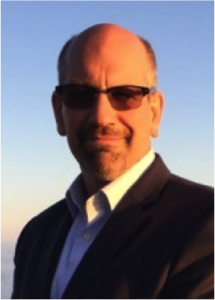 Wayne is a man of great passion who has spent a lifetime devoted to pursuing and achieving every goal he has set out to accomplish.   Plenty of failures of course, but Wayne always pushes forward through a disciplined approach to the next opportunity with a mindset of intentionally adding value to people.
Growing up, he learned from his parents something very important: set big goals and work your butt off to achieve them! His parents always said, Wayne beats to his own drum and will always come up with something off the wall."
They were right. As an "adventure entrepreneur", author, speaker and athlete, that's his personality and he always believes in the virtue of trying something new and with "fearless exploration".
"If your friends and family don't say the words 'No Way, You're Crazy' about your goals then you have not made them big enough". Wayne Kurtz
Wayne P. Kurtz
Chief Goals Officer
https://www.linkedin.com/in/waynepkurtz
412-427-4828
Additional Reading Books by Wayne Kurtz: http://www.amazon.com/Wayne-Kurtz/e/B004LNUJTE