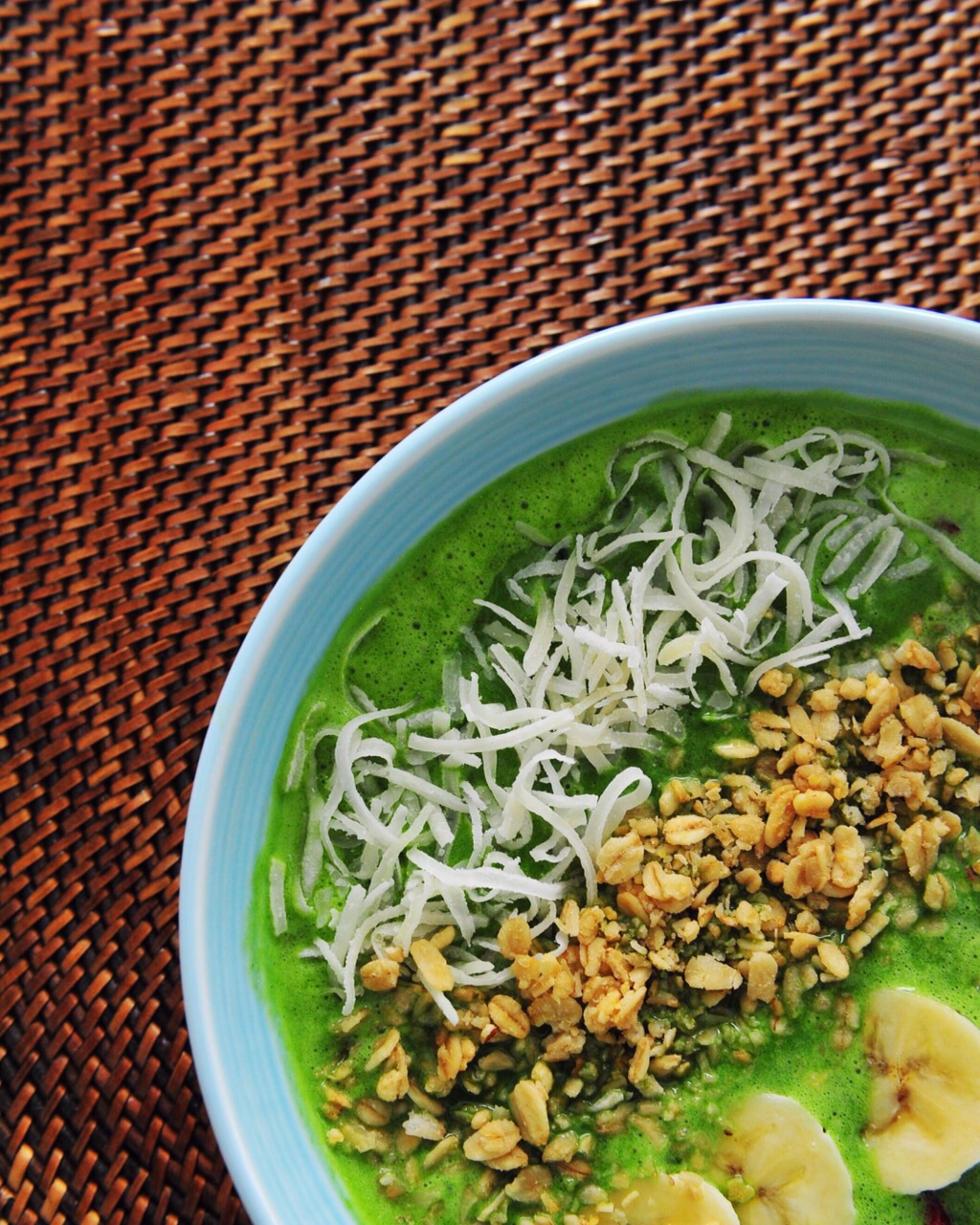 21 Oct

Rebeccah Wassner Shares Race2Rebuild Recovery Smoothie Bowl Recipe

Hi! My name is Rebeccah Wassner, I'm a professional triathlete and one of XRCEL's new sponsored athletes. Over the next year, I'll be contributing race reports, nutrition ideas, and sharing how I use XRCEL to fuel my training and competitions. Well, let me just back up a step The racing part is on hold for a few months — I'm taking a break to have a baby (#2). For now the focus will be on nutrition, eating for endurance, and other strategies and recipes from Athlete Food, the blog I founded with my twin sister and fellow XRCEL athlete, Laurel Wassner.

The first recipe I wanted to share is the Race2Rebuild** Recovery Smoothie bowl. As athletes, we dial in our pre and during workout fueling strategies. Laurel and I will be working with XRCEL's creator to figure out the formula for when to take in calories and exactly how much. But we often neglect that importance of recovering after. I've been known to return from a long bike workout and eat everything not nailed down in the kitchen – a can of chick peas, left over cake pops from a birthday party, bison jerky. Desperate combinations of food that filled me up, but left me with a stomach ache that lingered into my afternoon swim session.

Now I face post workout recovery meals with a strategy: make a quick smoothie bowl during that important 30 minute window when muscles repair the most, then settle down and have a proper meal later. My favorite way to kickstart post workout recovery is the Race2Rebuild Smoothie bowl. a big healthy (and green!) bowl of iron, protein, and carbs. So before your next big session, make sure your have these ingredients on hand – they're all items you can find at a regular grocery store – and recovery like a pro!

**This smoothie is named for the organization Race2Rebuild, founded in the wake of Hurricane Sandy, to provide recovery services to communities in New York City and beyond effected by natural disasters.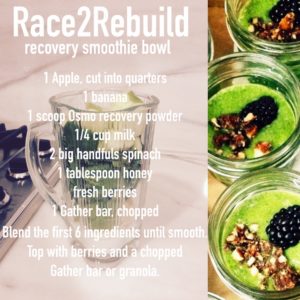 Race2Rebuild Recovery Smoothie Bowl
For the Base:
1 apple, cut into quarters
1 banana
1 scoop protein powder (I like Osmo's Honey & Spice)
1/4 cup regular or almond milk
2 big handfuls fresh spinach
1 tablespoon honey
Toppings:
fresh berries
toasted coconut
hemp seeds
granola or chopped granola bar
Blend the base ingredients until smooth, then layer on the toppings.