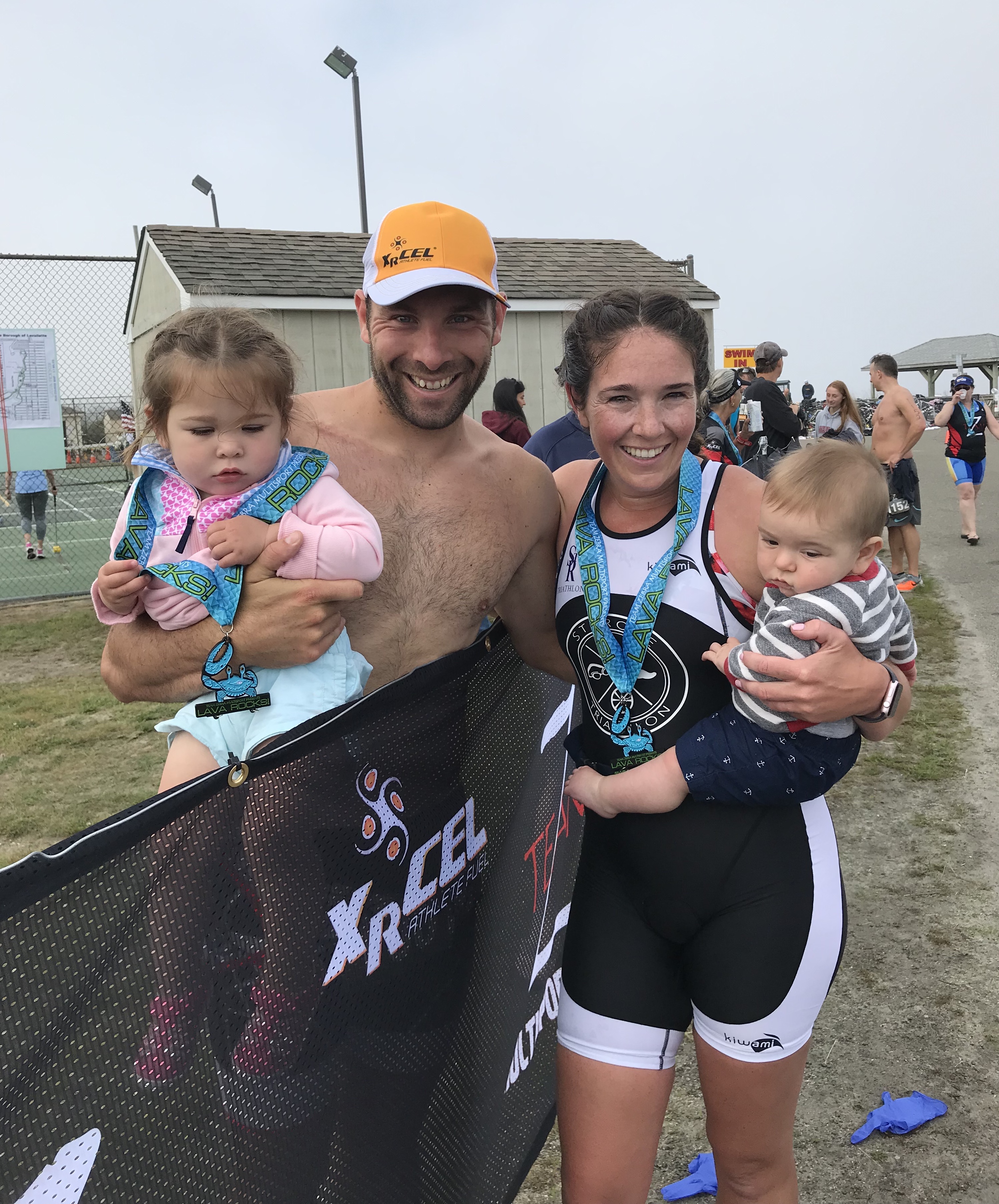 09 Sep

Ricky Miller: A Triathlete's Balancing Act

Before starting a family with his triathlete wife Jill, Ricky Miller could swim, bike, and run whenever it suited him. Now, however, this age-group phenom is learning how to juggle his triathlon training with naptime, playtime, and quality time with his two little ones. After a serious bike crash last year, our XRCEL ambassador has bounced back with a plethora of podium finishes and shows no signs of slowing down. Find out how Ricky balances his fueling, family, and having fun all while staying at the top of the triathlon world.

XRCEL: What sport did you first start participating in as a kid?

Ricky Miller:​ I started swimming very early, around six years old. I swam for very competitive teams throughout my childhood. We would swim two hours a day and do dry land workouts. This was huge, building a solid foundation, that has helped me get away with swimming very little. For triathlons now I only swim a couple times a week in the ocean for 20 to 30 minutes max. I swam for Montclair State University in college and would usually swim the 100, 200, 500 free and 100 and 200 fly.

How did you first get interested in triathlon?

I got interested in triathlon during my junior year of college when I had shoulder surgery. I bought a road bike and started to ride a lot. That summer, I signed up for the race series in Long Branch, NJ and raced a lot. This was very helpful and got me used to triathlon racing and tactics.

We know you and your wife are very talented triathletes. How do you support each other in balancing life, kids, work, and training?

Jill started to get into triathlons around the same time as I and quickly progressed. She has made the age group team USA for non-draft Olympic distance. We used to occasionally ride and run together before we had kids. Now we will sometimes run together and one of us will push the double stroller. Another new addition is using our Kickr trainer with Zwift. This allows us to ride during our children's nap times and early in the morning. It's one of the best training tools we have for being efficient with our time.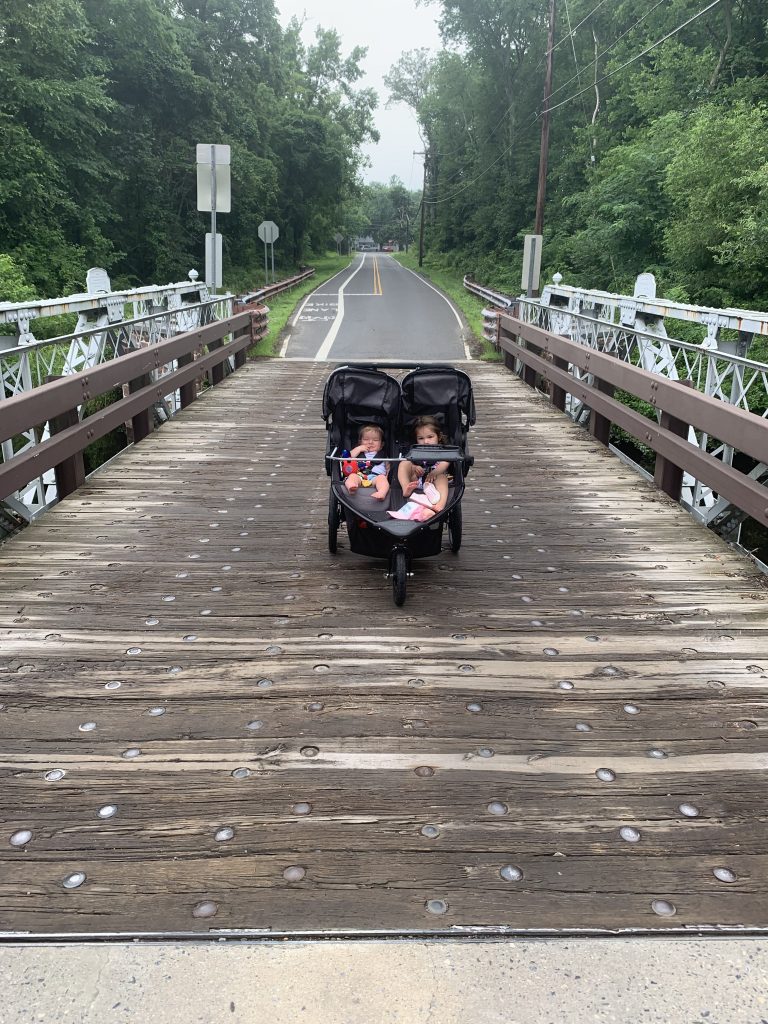 How has being a triathlete prepared and continued to help you as a father and husband?
Being a triathlete has helped me stay in shape and have the energy to chase my kids around. One huge adjustment is time management and planning the workouts with my wife. I used to just ride and run whenever I felt like. Now we have to figure out who's going to work out and when. One plus is the kids don't mind the stroller and seem to be ok with our bike trailer. I pull them around with my fat tire bike, which is a good workout in itself.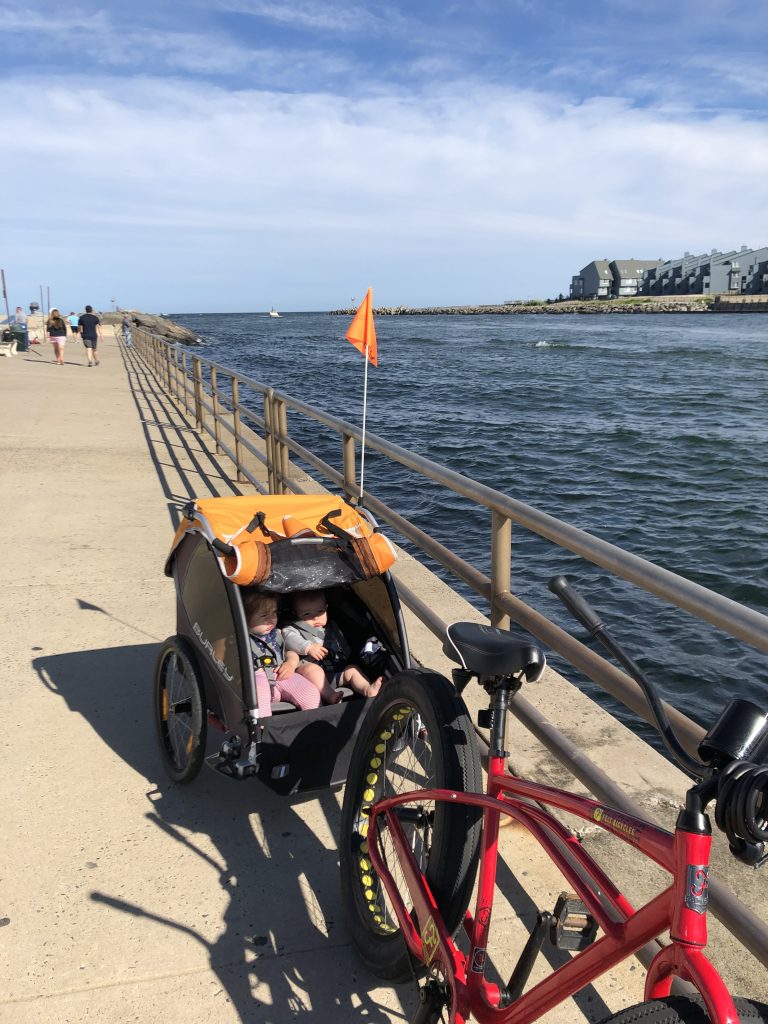 How does your family's support benefit your triathlon training?
Family is very important and both kids seem to enjoy watching us ride and run around. When they are at races with us, they both smile and clap a lot. It's very motivating because my daughter loves going onto the podium, which forces me to go fast.
What happened when you were injured last year and how did that change your perspective on triathlon?
I had a bad bike accident which broke my collarbone and ribs. I was able to ride my trainer pretty quickly after having surgery. Before the accident, I ran the Boston Marathon in the spring, so I had a big running base. During the Atlantic City half distance triathlon, I knew I would be able to swim decently and ride well. After I got onto the bike, I was able to get into the lead and push the bike pace. The looped course is very hard when your average pace is 26mph and you are passing people going 20mph. It's non stop passing and avoiding people. As the run began, I knew I was going to hold on and was able to finish in 2nd place overall, which was amazing given that it was a big race.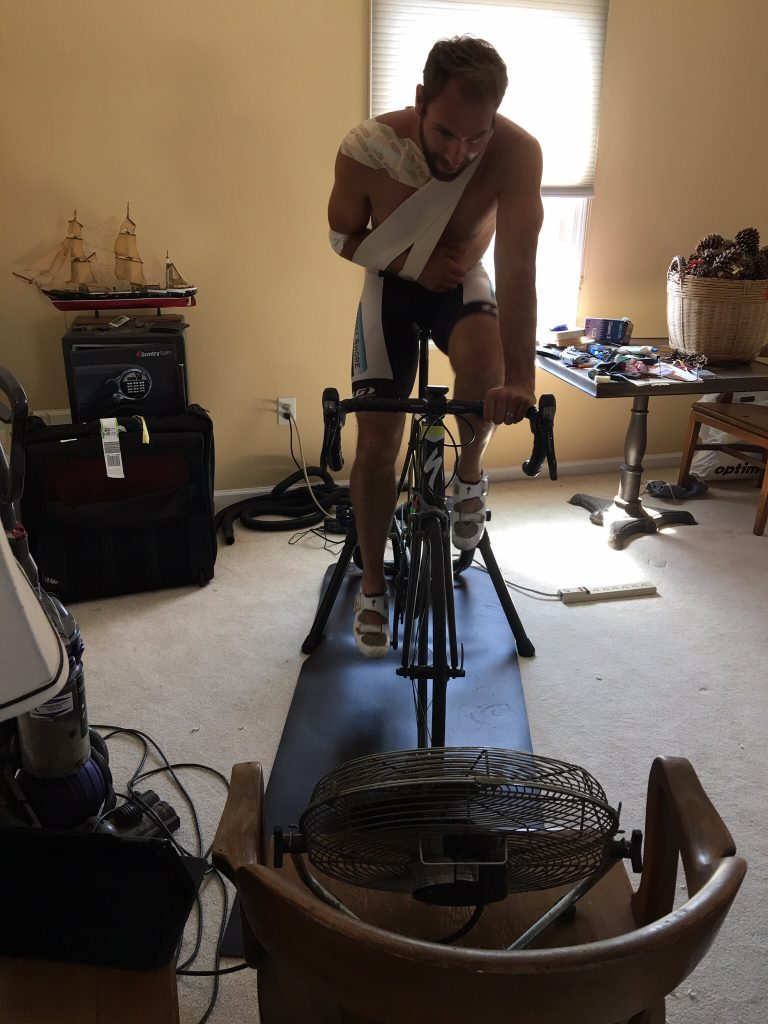 Why do you like being a part of Team Zebra and what benefits do you feel you gain?
Being on Team Zebra is great because of the fun and creative workouts they have us do. By participating in their splash and dashes, you can practice quick transitions and running hard each week.
You currently won the Vincentown Sprint tri and were 2nd at LAVAROCKS Sprint. How did you use XRCEL during these two races?
This year I have raced Lava Rocks, Vincentown, and the New Jersey State Triathlon. For the first two races, I took one XRCEL before the race and just used water the rest of the time. This to me is perfect because you're not trying to over complicate your nutrition plan. For the New Jersey State Triathlon, I took an XRCEL before the swim and another one during the run. Results from this years racing have been pretty good with this formula. I ended up 2nd overall for Lava Rocks, 1st for Vincentown, and 6th overall for the New Jersey State Triathlon.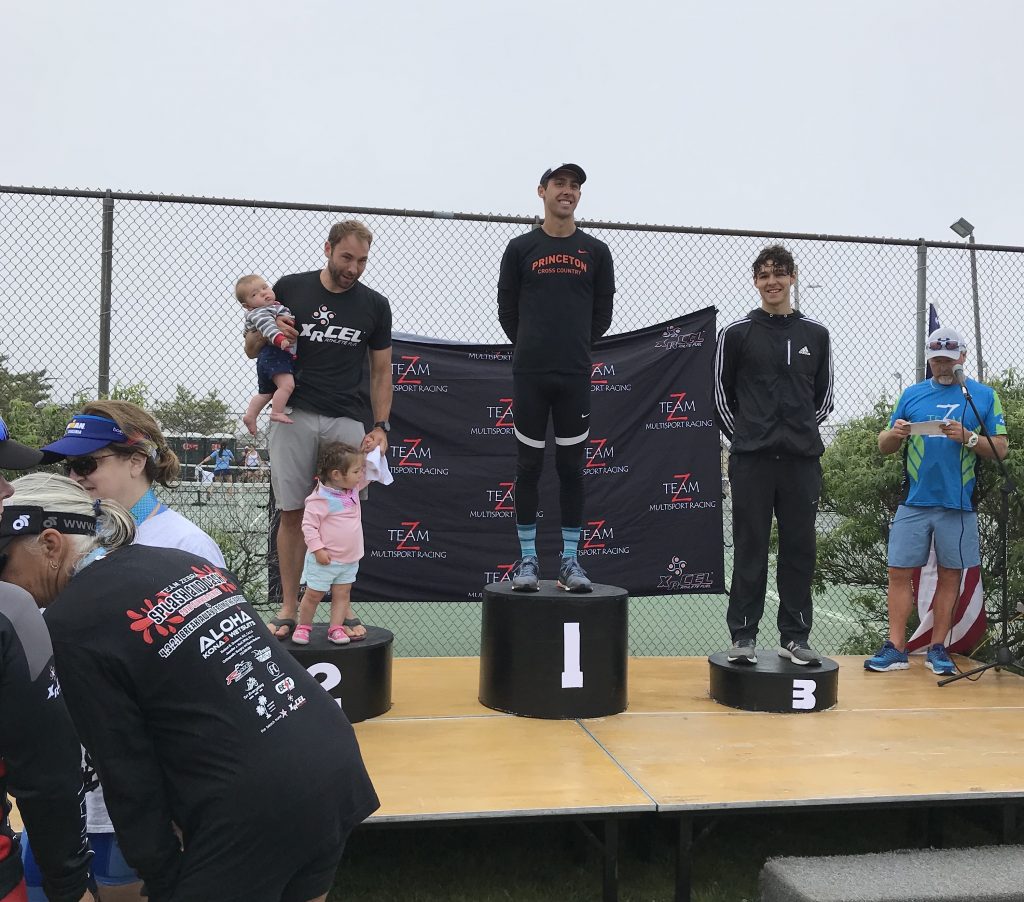 What is it like having your wife and kids at your races?
The New Jersey State Triathlon was the only race I didn't have my kids at because of the heat and it was my worst race of the season. Having them at the races allows me to push a lot harder so that they can stand on the podium with me!
Besides racing triathlon, what are some of your and your family's hobbies?
Besides triathlons, I enjoy surfing, kiteboarding, and mountain biking. We also have a boat and the kids love going out on the water.
What advice would you give other triathletes who are trying to balance family life and racing?
My advice to balance family and triathlon is utilizing nap time and early bedtimes. This allows you to work out when the kids sleep so you can spend time with them when they are awake. I also bought a bike trailer and running stroller so I can take them on workouts with me.