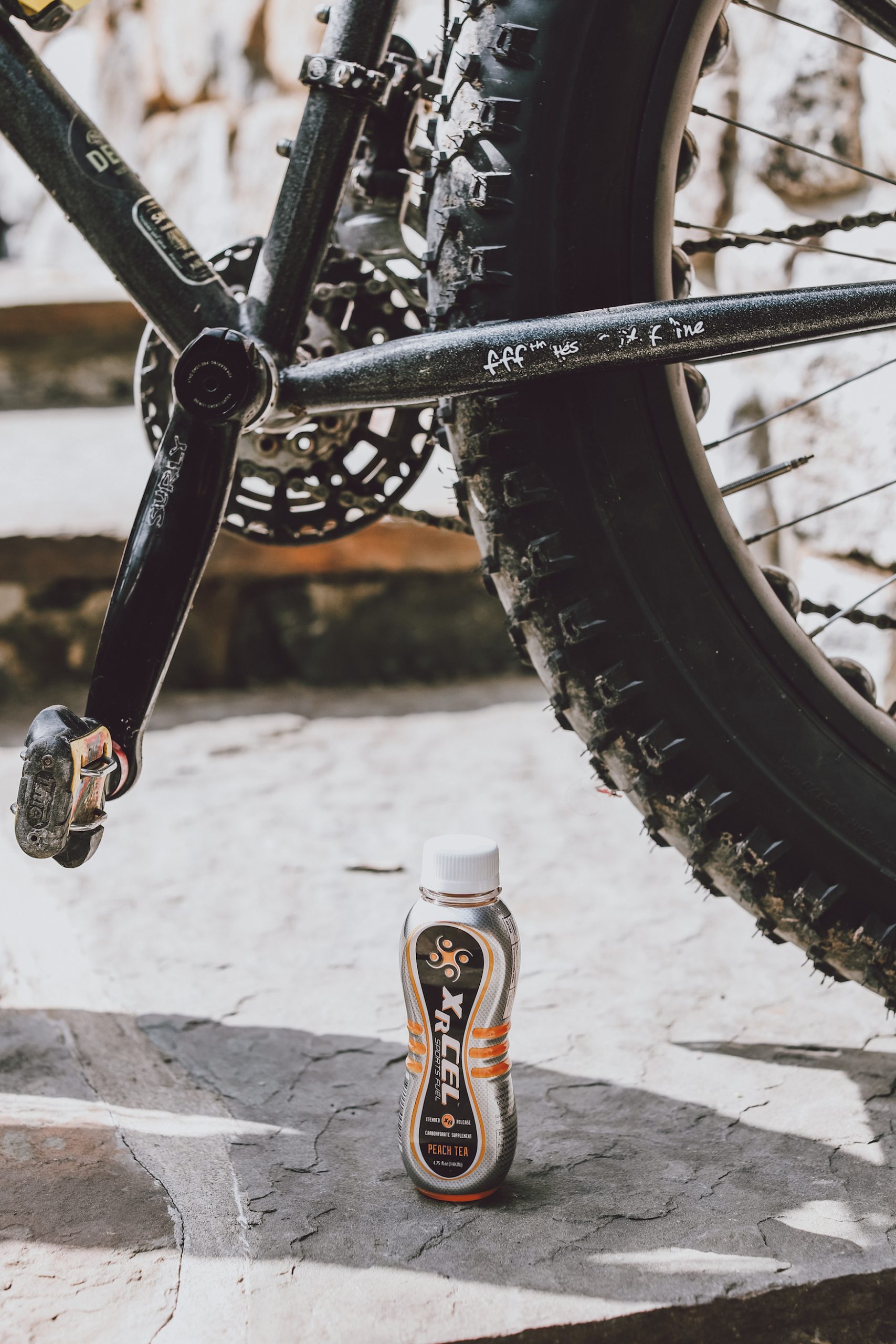 14 Nov

The 7 Wonders of Cross-Training for Triathletes

For many triathletes, the off-season has begun or is on the horizon. After a long year of strenuous swimming, biking, and running, making some changes in your training regime this off-season may do your mind and body some good. By adding cross-training into your training plan, you can still keep your fitness while venturing out into some unknown territory, filled with fitness and fun. Our XRCEL, and pro ambassadors, chimed in on some of their favorite cross-training activities and told us why they feel it helps them as they rev up for the new season.

Cross Country Skiing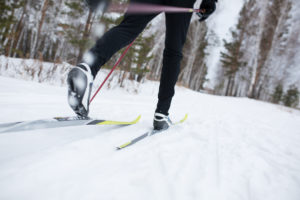 If you live in an area where blankets of snow cover the ground in the winter, then cross-country skiing is a great cross-training option for you. Cross-country skiing is effective in building aerobic endurance without putting your joints and tendons in a world of hurt. The low impact that accompanies this winter adventure is great for building lower-body muscles, like your legs and glutes, that help you in a triathlon. Pro triathlete, and XRCEL ambassador, Patrick Evoe told us that one of the greatest benefits he gets from cross-country skiing in the winter is the core work. "Cross-country skiing activates my core, which is crucial when it comes to triathlon. Having a strong back and core helps me with my power in all three triathlon disciplines." Even if you don't have a big open field or woods to cross-country ski through, you can always go to your snow-covered local track and do intervals.
HIIT Training
High-intensity intervals are not only a great way to burn calories, but they also put your coordination to the test. These types of workouts are a great way to keep your body guessing as well as keep you strong and fit. Pick any six to eight exercises and do them consecutively, without any rest in between each move. After you have finished all the exercises, rest for two minutes and repeat. Our pro triathlete James Hadley said that he likes to mix up some upper body, lower body, and core exercises when he does a HIIT routine and end it with a tough conditioning move at the end. "I like throwing one or two HIIT sessions into my off-season workouts. It helps me gain strength while challenging my heart and lungs. Best of all, HIIT routines are efficient and effective ways to get in a less time-consuming, but vigorous workout."
Hiking
Who doesn't love the beautiful scenery of mother nature and the crisp, fresh air?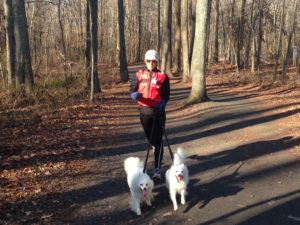 When it comes to enjoying your surroundings, while getting sufficient exercise, there's no better workout than a hike. Hiking can come across as an "easy" form of cross-training, but the way you put your core, glutes, hamstrings, hips, and quadriceps to the test, you know it's a solid workout in the making. With these muscles getting a workout, you can bet on gaining some serious strength and power building for those swim, bike, and run workouts. Due to the ever-changing planes, while moving upward, that hiking provides, you are sure to get a solid cardio workout while working on your agility. Pick up the pace to add some speed training to your workout and really push your lungs and muscles for a maximum workout. Most importantly, hiking helps improve bone density because it is a weight-bearing exercise. To add even more enjoyment to your next hike, don't forget your favorite furry friend as company! Make some lasting and fun memories with your dog while gaining fitness.
Mountain Biking
One of the most popular cross-training exercises amongst triathletes these days is mountain biking. Part of that is due to the Fat Tire Bicycle, which allow athletes to go over virtually any terrain including sand, snow, icy patches, and rocks. Weather is not an obstacle for these bikes, but if you can't afford a Fat Tire Bike, you can still gain benefits in your triathlon training by riding a mountain bike. The beauty of mountain biking is that you can take a break from the roads and venture off onto trails or back roads. This can help your mental strength as you must pay very close attention to the tough terrain in front of you. This can translate into the mental toughness needed to get through a triathlon. Last year, our XRCEL ambassador Brian Norling took 1st place at the 6 Hours Cathedral Pines Mountain Bike Race and knows how mountain biking can aid in triathlon training. "The best advice I could give to all triathletes is to grab a mountain bike in the offseason. You'll be surprised how it helps your bike handling skills." Mountain biking requires power and strength to get up the hills and maneuver through tough terrain that may be made up gravel, rocks, or, roots. Between the weight of the bike and the makeup of the surface, you can, expect a great lower-body workout. One major perk of taking out the mountain bike is that you can get out and enjoy trails and routes you might not normally train for when you are on a road bike, so enjoy the ride!
Peloton
Cycling in the off-season can be tricky, especially if you live in a place that gets
freezing wind or lots of snow. A good way to keep your legs spinning while having fun in the convenience of your own home is by training with Peloton Cycle – see our Peloton editorial here . This innovative and revolutionary system allows you to take live on-demand classes from anywhere, anyplace, so when you travel for the holidays or just feel like an intense workout, Peloton's high-energy classes and instructors can help keep you fit and motivated while you get a serious workout. If you really want to stay motivated, watch the leaderboard and see where you rank amongst other Peloton cyclists. You have the option of buying their Peloton bike, which allows you to simulate riding outdoor terrain with a simple adjustment to the resistance option. You can feel like you are climbing a mountain or pushing hard on a flat, straight-away in seconds. You can just as easily set up your own bike on a trainer and take a class using an electronic device. Thanks to the Peloton app, the access to an array of classes can help you find the right ride for you. This allows you to keep your cycling legs pushing hard without the harsh conditions of the road. Check them out at PelotonCycle.com
Strength Training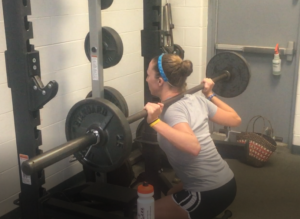 Strength training is something many of the pros are now adding into their seasonal training, and even more in their off-season training. During the season, it can be challenging to squeeze in strength sessions around swimming, biking, and running workouts. Not only that, having the energy to add a fourth element into your weekly regime can be difficult. XRCEL ambassador Patrick Evoe says, "adding more strength training sessions into my off-season is very beneficial. I am able to work on building strength in muscles that can help me push harder on the bike as well as help my body adapt better to the pounding my quads take from all of my run training during the season." Another XRCEL ambassador, and Ironman Mallorca Champion, Jocelyn McCauley makes strength training a staple in her off-season training. "I incorporate a couple of heavy lifting sessions a week during the off season. This helps with injury prevention during the season." One of the biggest upsides to strength training is, not only can it make you stronger and faster, but it can help strengthen your bones, making you a more powerful triathlete.
Technical Swim Sessions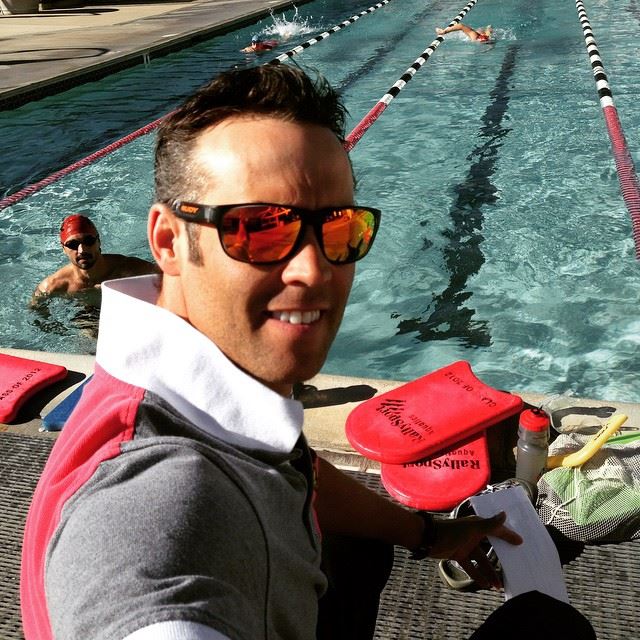 Triathletes spend hours in the pools pushing themselves hard to simulate race day, but off-season is a great time to work on technique and drills. "Since I live in San Diego, I like to take time in the off-season to work on my swim technique both in the pool as well as in the ocean," said our XRCEL ambassador, and pro triathlete, Scott Defilippis. "During the season, I don't always have time to work on swim technique due to the tired legs I get from riding and running. I am often short on time when I am racing, so I like to take my fresh legs to the pool. I also love to put my wetsuit on and go body surfing as I find that really helps my open water skills." James Hadley, a lead-pack swimmer also takes time to focus on his swim technique in the off-season to help him gain speed and efficiency, as he talked about earlier this year in his XRCEL blog. "Body position is absolutely critical. Your body needs to be as straight, but relaxed as possible in the water. If I swim with my head up at all, or at a 45+ degree angle, I get tight in the neck and shoulders, so I practice keeping my head down to look at the bottom of the pool. This keeps my head in a neutral position, which helps me to relax everything and keep my hips and legs higher in the water. Taking the time to focus on the "little things," in the water may help you make some big improvements come race day!
No matter which cross-training exercises you plan to blend into your off-season, using XRCEL athlete fuel can help you push your body harder for longer, helping you outlast the competition. Not only is XRCEL formulated with the highest-quality ingredients, it's patented, glucose-loaded, micro-gels are pH and body temperature responsive to quickly and steadily release fuel as your body needs it. You can count on XRCEL to get you through any cross-training workout without hitting the wall or suffering with GI issues. Pick your favorite XRCEL flavor today and start fueling smarter!