04 Jun

XRCEL Recovery Smoothies
XRCEL®   Recovery   Smoothies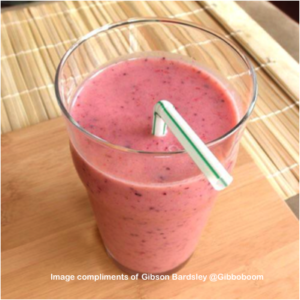 Part of being a strong competitor includes being able to train hard. Training hard means being able to recover quickly and being ready for your next session.
To recover you know you need to address muscle protein breakdown from your hard sessions as well as recovering your glycogen reserves to fuel your future workouts.
Here is a simple and nutritious XRCEL Smoothie recipe for you to try.
This Berry Blast recipe is packed with anti-oxidants, protein, vitamins, minerals, and glycogen boosting glucose to help you get ready for your next session.
XRCEL  Berry  Blast
Ingredients
1/2 cup Frozen Mixed Berries (Blue Berries, Blackberries, Raspberries), We used Whole Foods Anti-Oxidant Berry Blend
1/3 cup pineapple juice, we used Dole 100% pineapple juice
1 scoop Whey Isolate Protein Powder, Whole Foods 365 Whey Protein
4.75 oz. XRCEL® Athlete Fuel Blackberry
Add frozen berries and pineapple juice to a blender. Blend for 10 seconds to mix. Add protein powder and blend for an additional 10 seconds. Add XRCEL Athlete Fuel Blackberry and blend for 5 seconds.
Pour into a tall glass and enjoy.
Nutritional Information:
| | |
| --- | --- |
| Calories | 243 |
| Carbs (g) | 41 |
| Fats (g) | 0 |
| Protein (g) | 17 |
| Sodium (mg) | 112 |
| Potassium (mg) | 8.5 |
| Phosphorus (mg) | 3.6 |
| Iron (% RDA) | 2.5 |
| Calcium (mg) | 84 |
| Vitamin C (% RDA) | 50% |
| L-Leucine | 100 |
| L-Valine | 100 |
| L-Isoleucine | 100 |
| L-Glutamine | 100 |