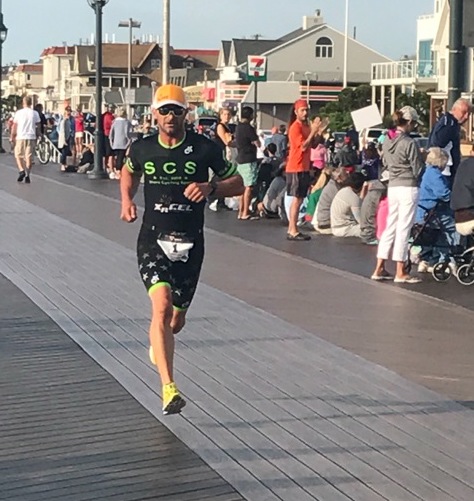 08 Jun

Don't Sabotage Your Race: Tips to Get Race-ready

By Brian Norling

The winter season finally loosened its stranglehold in New Jersey. Peak triathlon race season is drawing closer.  Now is the perfect time to get your gear out and check it out. Most likely some of the gear you race with hasn't seen daylight since your last race.
I was at the pool the other morning talking to a few athletes who were getting ready for the race season. Almost all the athletes have put in a good amount of time training this winter for early season "A" races. One of the athletes said he  got some new gear over the winter, but never got to use it. And, he was excited to race with it.

We all get excited when we get new equipment. It can be just about anything– from a new bike, wheel set or even some new shoes. But don't sabotage your race by not testing and practicing first.  We all hear it "nothing new on race day". If it's a new bike or wheel set, get out on the road and try them out in real world conditions. The bike may feel great on the trainer at the house. But how is it going to feel at race speed or in different wind conditions. Also get in a few group rides to get comfortable riding with people again. You will be surprised after a winter of no, or very few, group rides how uncomfortable you may feel racing with lots of other cyclists around you.

Have you practiced your nutrition? When training, I always use the same nutrition I'm going to race with.  I use XRCEL for all my training so I know how I'll feel during race day.  I've raced everything from a sprint triathlon to a 6-hour MTB race and used XRCEL in all of them.

You may have gotten a new helmet. The helmet may feel great when you are standing. But how does it feel when you're in the aero position? You may have to adjust it a little. Not something you want to do on race day. Doing a few laps around the neighborhood can solve this, and may also make the neighbors laugh a little!

I say this because I've done it before, and it didn't turn out well. The night before the state road race I picked up a new bike, brought it home, and made all the adjustment I needed to. Finished up kinda late. The bike felt great. That was until the seat post started to slip. I never tightened the bolt enough. The post slipped so low that I couldn't pedal the bike without my knees hitting me in the chin. At that point my race was over.

There is enough to worry about on race day – especially the first one of a new season. Don't let anything you don't have control over ruin your day. If you were lucky enough to get some new gear in the off season, take some time a test it out in the conditions you will be using it. Even if you didn't get anything new, grab your race day gear and fuel and make sure it ready for the big day. You don't want to be scrambling on Friday night looking for new goggles. Always try things out well before race day. Do yourself a big favor before your race and check out all your gear to make sure IT'S race ready.